Backpacking to Ancient Lakes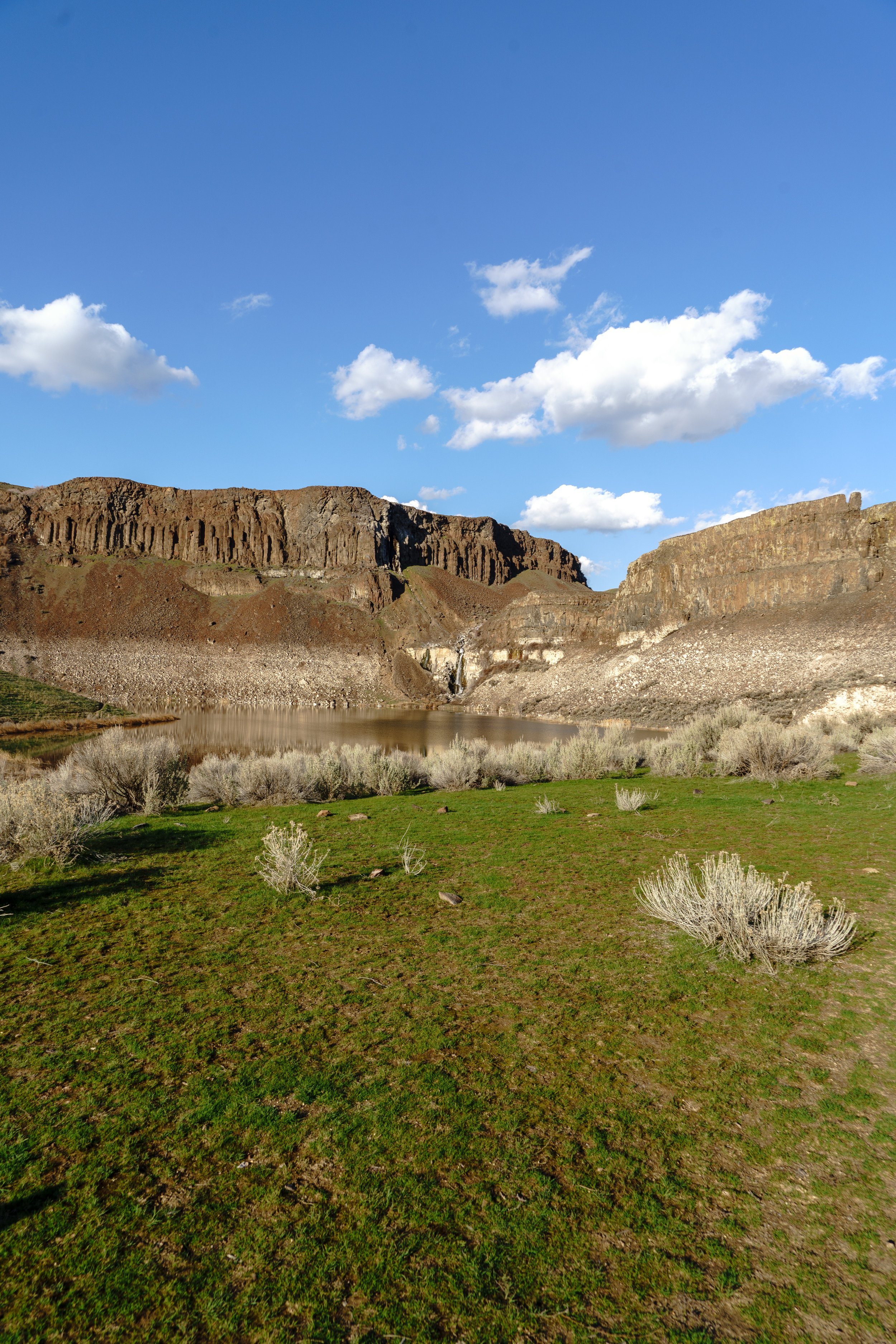 DATE: 3/30-31
TOTAL DISTANCE/ASCENT: 4 MILES AND 300 FT
DIFFICULTY: EASY
REQUIRED PERMIT: NO
DOG FRIENDLY: YES
LOCATION: EASTERN WASHINGTON
RECREATION PASS: DISCOVER PASS
There's a good reason I have made it back to Ancient Lakes 4 years in a row- early spring backpacking. Very few places in Washington can you backpack this time of year with no snow besides the coast. In late March the snow has melted from this area and the sun is out.
This was my very first backpacking trip 4 years ago and it continues to be a great place to bring beginners. Limited elevation gain and easy terrain make this a great first trip. Even day hiking to the area would be nice, but stay the night for a desert night show and you wont regret it.
The rest of our group had arrived earlier than us. Kaelee and I didn't hit the trail till around 3:30, but that was just fine for the short hike out. It took 40 minutes to reach our group from the car. Our packs felt so small compared to the winter snow camping we had been doing all season. You do need to carry out all of your water for this trip as the water is farm run off and is not safe to drink. I carried out 4L of water and probably didn't use more than 2L.
We camp in the same area every year. If you head all the way to the back of the canyon, we like to camp on a knoll between two lakes. There are plenty of options in the area, some up high and exposed and some lower and tucked away. We always like to find one with a good fire pit. Fires are allowed here except for the summer months starting in June. We all carried out one piece of wood to have a lovely fire later. The sun was beating down, it was 60 degrees out and it felt like summer. We arrived to camp after the short hike out and joined the group. Usually when I get here earlier in the day I explore the area, but we decided to stay at camp with arriving after 4:00.
4th annual Ancient Lakes backpacking trip was a success! Now is the time to go before the rattlesnakes and ticks come out. Here's to the backpacking season ahead!
Doris in the group also did a write up of the trip. You can find her blog post here.